Safety steps when you send your child abroad for higher studies

Your safety is in your hands. Inevitable do not sound a warning. While away in foreign land, you need care for everything on your own. Keeping in mind your safety here are some tips.


Murphy's Law applies here: "if something may go wrong, it will go wrong." While staying away in a foreign land, safeguarding yourself from any untoward happenings is your responsibility. Your safety is big concerns to your parents and well wishers. Take small precautions everyday and make your stay abroad truly enjoyable. Here are some tips you will found helpful.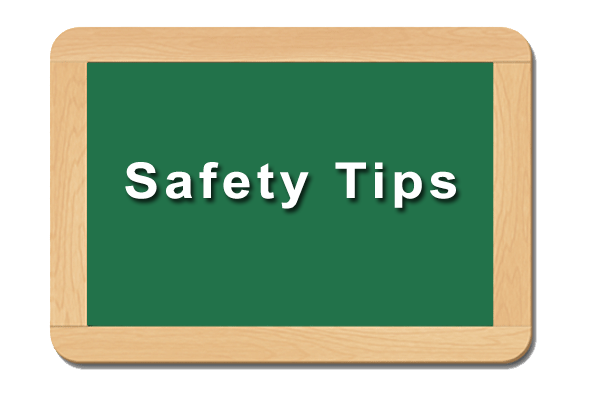 Know About The Country

This includes people, culture and everything in between. If you don't know about the nation you are going to, its people, culture and general customs, you will find it extremely difficult to adjust there. Know how to greet people, how to say thanks in regional language, how to shake hand and so on so forth. A gesture considered as decent in certain geography may be considered rude in some other geography. Who want to be victim of circumstances?

Holding hands of a friend is considered a friendly gesture in most part of Asia including India. Are you going to US? Do not hold hands of your friends, others will take it as you are in a relationship.

While meeting people and shaking hands, you can say, how do you do or nice to meet you. In response, the other person will repeat the same.

Please note, how do you do, is not a question but way of greeting while shaking hands.


Know Travel Warnings

The government of a country where you are planning to visit publishes travel warning for international travelers. You can get to all such information from Official Website of Government, Website of Embassy or High Commission in your County (City), News Channel etc. Current travel warnings hold utmost importance. Your insurance company won't honor benefits and claims if some inevitable happens to you while traveling but the country had issued a warning to not travel or visit during a particular date and time.


Safety tips upon arrival

Once you reach to your destination keep the following things in mind

Stay Alert and believe in your inner instincts: When in a busy market place, be watchful. In case you feel like something is not good around you, its better to leave the place immediately. Go to a spot where you feel comfortable.

Do Not Go Alone Late Night:If you need to go on urgent basis, ask to a friend to accompany you. Avoid dark places. Stay in well lit areas. If going out alone must inform someone and tell by what time you will make come back. Do not befriend with complete strangers. Remember sweet talkers often prove dangerous in any geography.

Take Precaution While Walking Or Jogging: Know the rules of the road. In some countries drivers use the left side of the road. While crossing roads pedestrian may not be given right of way.

While Hiring Taxis: Take only official taxi. If there is no meter, ask for fare before hiring.

Do not flash valuables: Got a new iPhone? Cool. Keep it in pocket, use ear socket to talk to friends, especially when you are in busy places and newly arrived. Do not flash your wallet with lots of money in it. Such acts draw unwanted attention of wrong doers. In case of snatching, do not run after the thief. That may prove dangerous. Reach to local police. They will help you.

While Drawing Money From An ATM Machine: Do not go to a machine where there is no public around. Go for the one where there is life.

Know Method Of Transport: Public transport is less costly and even safer than hiring a taxi. Before you travel, read about the city to know method of transport, also you can ask from old students and people in your locality. Know the road map, the type of vehicle available, commute timing and fare etc.

Maintain a Low Profile: Do not be a show piece. Stay simple and not flashy. If you go out in the local dress of your country or talk too loudly over phone in your local language, that will gather unwanted attraction. You don't need to be holed up or grounded in foreign land but go easy with the local flow so you mix well.

Racism is not so common anywhere in the world. If you listen some racist remarks, don't argue, and try to get out of the situation. If you raise an argument it may create a brawl. This doesn't mean that you should bear to insults. But do not raise a fight. If it's something you feel going out of proportion, first get away from such spot then you can call to an Emergency Number.

Know about the city: You may learn about the city from your study abroad office, from this website and from other resources like wikipedia.org or about.com etc. Also you can make use of social networks like Twitter etc and interact to old students. Try finding someone from your geography but living in the same city or town. Also you may learn about local culture, transport etc from other international students studying in the same university.

Read Local Newspaper: You will know allot about city, people, culture, entertainment etc. Every city has some dark zones, also you will know if there are some areas where crime rate is high.

Safeguard Your Passport: Do tuck it in the front pocket. Show when asked by an officer in uniform. Do not handover your passport to a person; if, he / she is not in uniform or you are feeling something wrong with the situation. You can gently request the person to show his / her Identification Card before you show him your passport. Normally a wrong doer will escape from such situation while a genuine officer should address your concerns.

Avoid Crowd: Busy place are sweet spots to pickpockets. If you are caught in one such place or situation protect your belongings and get out of here as soon as possible.

While Driving: Know and learn the rules of the road before you truly drive on the roads.

Do Not Over Drink: Going to a bar is expensive. You can buy a priceless book for the cost of a drink. But if you want to enjoy some freeness, nobody can stop you from doing so. Do not over drink. In the mist of fun you may loss your sense temporarily. You may turn out an easy target to thieves.

Maintain Contact: Keep a mobile phone handy. Share contact with friends and acquaintances. While going out tell someone, may be a friend or a family member if someone staying in the same city. This way, you will stay connected with your near and dear ones.